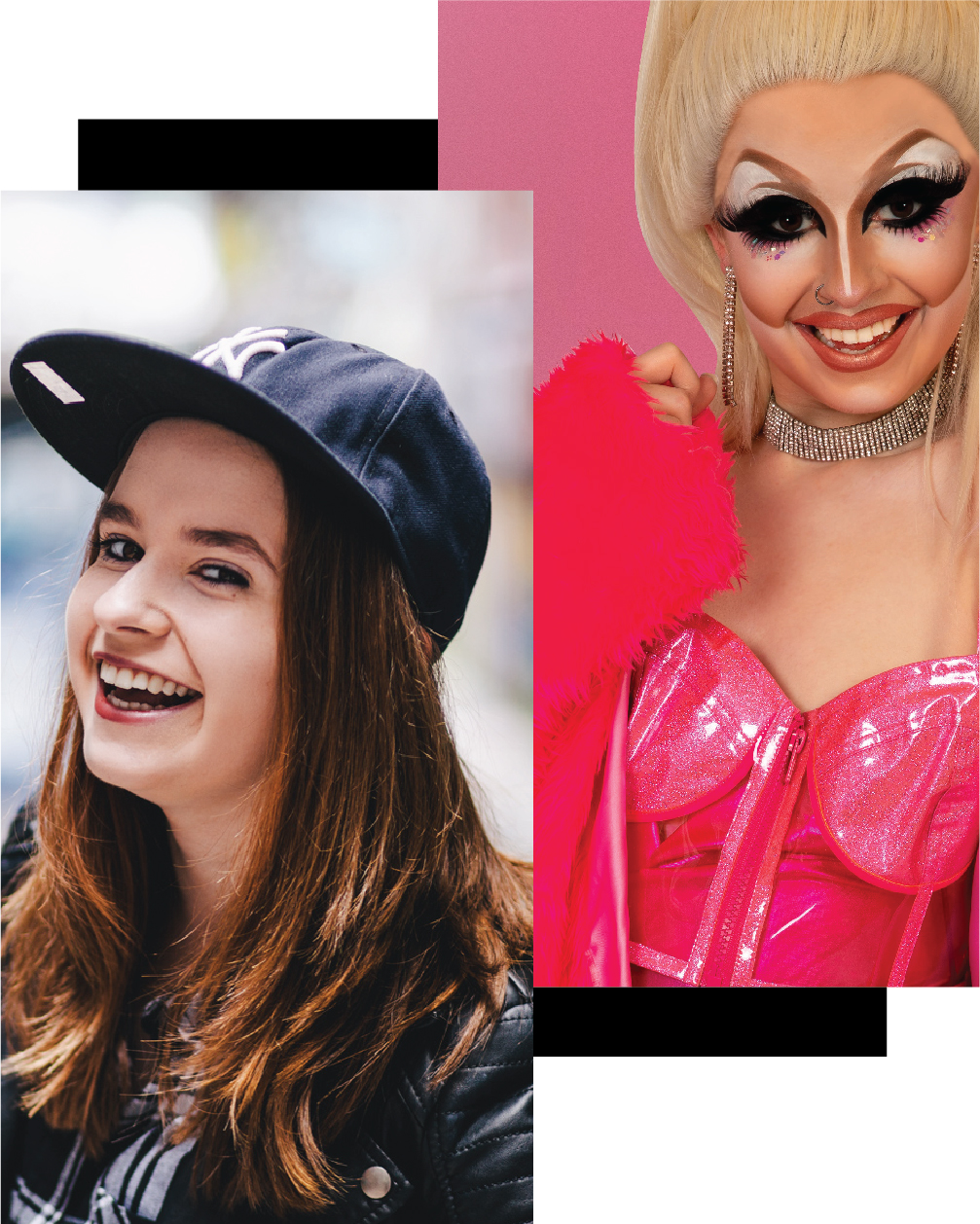 Or BAE! Depends who's asking...
By day I'm a Communication Designer specialising in Branding and Digital Marketing… by night (brace yourself) I'm a Drag Queen.
 So this means I can plan all your social content and also slay a runway all in 24 hours… Crazy, I know.


If you're looking for a loving and passionate designer and an eccentrically wild performer all in one.. then I'm your girl.

I blur gender lines and pick Pantone colours on the daily.
Honey, what more could you want?!
Communication design? Graphic Design? Whatever you call it.. I'm qualified. I've got a Diploma and a Bachelor (and a whopping student debt) to flaunt. I love the details in finished art and I love the vibrant colours in a RGB colourspace. I can do it all for you.
Content creation? Scheduling? Analytics and reports? I love curating beautiful feeds and creating strategic social planning for businesses, creatives and projects. Trust and believe me, I've managed a few accounts in my lifetime!
You think this just covers looking fierce and slaying a lip-sync? Oh honey no. I can public speak like a boss, I can run workshops, I can MC any event you'd like… AND I can do it all in 8" heels. I'm a performer in every sense of the word!